What makes ATR the Finest Fleet Transmissions in the Industry?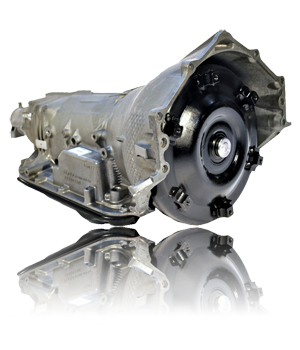 The ATR exclusive Fleet transmission is a remanufactured transmission produced with premium engineered heavy-duty internal components, modifications, and enhancements.  This exclusive ATR series transmission is for extreme use situations, heavy towing and where transmissions are put to the ultimate durability test!
Heavy-Duty Clutch Plates/Bands and increased number of clutch plates per clutch pack
The clutch frictions used in this series dissipate heat quickly and reduces shock load on the transmission. The increase in clutch frictions helps to spread the load out and will give your transmission a longer life span.
Modified Valve Body and Electronics
Don't confuse this with a performance unit.  This exclusive ATR modification decreases shift duration, increases oil pressure, and alters performance with added durability.
Modified Oil Circuitry and heavy-duty sprags
ATR modifies oil circuitry to spray more oil where it is needed in extreme use situations. ATR increases cooler flow and torque converter charge for reduction of heat.  Heavy-duty sprags increase the load capacity of these "Fleet" transmissions.
Heavy Duty Torque Converter
ATR fully modifies the torque converter through furnace brazing, TIG welding, and heavy duty components. Fleet torque converters also includes heavy duty lockup clutch linings (where applicable)