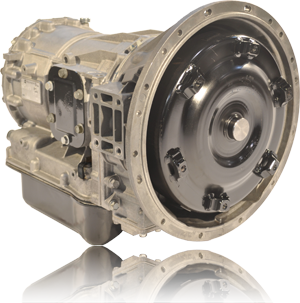 The ATR step-by-step remanufacturing process consists of careful teardown, documentation & inspection of parts. Next, the transmission is thoroughly cleaned to "near sanitary" conditions by high pressure steam cleaners, spray cabinets, media blasting, and careful hand preparation. All case preparation such as inspection of bolt holes, passages, etc… is done. Then every transmission is assembled with an ATR "standard" set of new parts, such as gaskets, washers, bearings, filters, bushings, seals, o-rings, lined plates and more.  All hard parts are thoroughly inspected and gauged for wear and remanufactured. Pumps are remachined, planetaries remanufactured, valve bodies dissembled and valves checked.
Finally, valve bodies and solenoids/governors (if applicable) are calibrated and tested on the latest computerized valve body tester.  Our trained technicians then "update" the transmission to the latest O.E specifications. ATR's own updates are put in to the correct known problems and prevents future failures.
All ATR transmissions are fully computer controlled dynamometer tested to check for cold/hot oil pressure, slippage, gear noise, converter noise, stall test, shift pattern, up and down shifts, leaks, converter flow and converter torque multiplication.  You will receive with your remanufactured transmission the Dyno-test results to verify all points of the test it passed. Rest assured you will receive a remanufactured transmission that performs like new!